Working with our partners
This page is currently under construction. 
Ripon YMCA – Community Matters
We are proud to support Ripon YMCA and their series of short training workshops based around working with and supporting young people. 
These courses are for anyone who would like to gain information to refresh or improve their understanding and knowledge of the subject. They are designed to give a basic understanding of how best to support young people in your setting or workplace.
You could be a volunteer, support worker, carer, professional or community member. 
Mental Health Awareness – Tuesday 10th October 2023
Safeguarding – Tuesday 28th November 2023
Introduction to Working with Young People – Tuesday 20th February 2023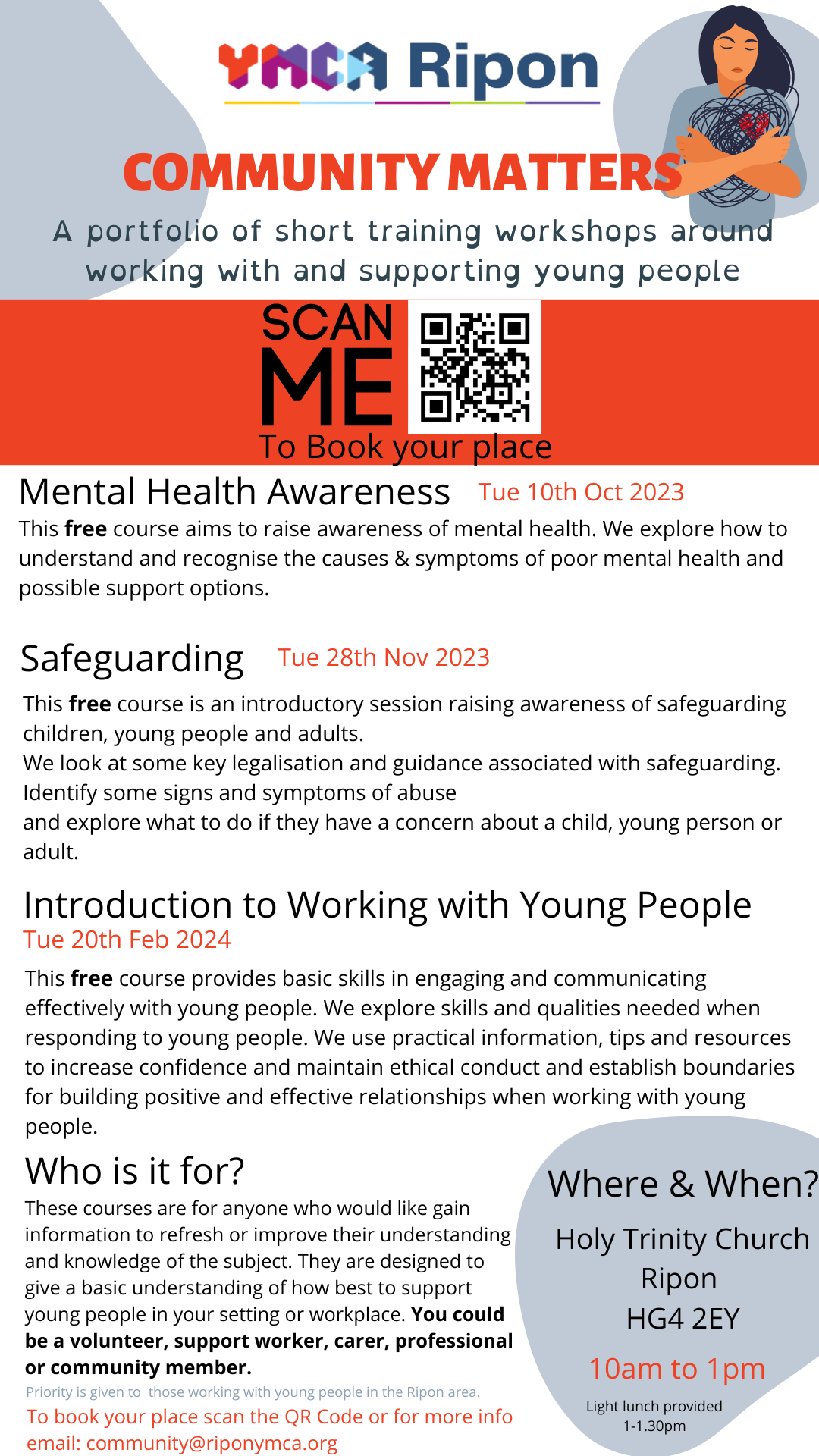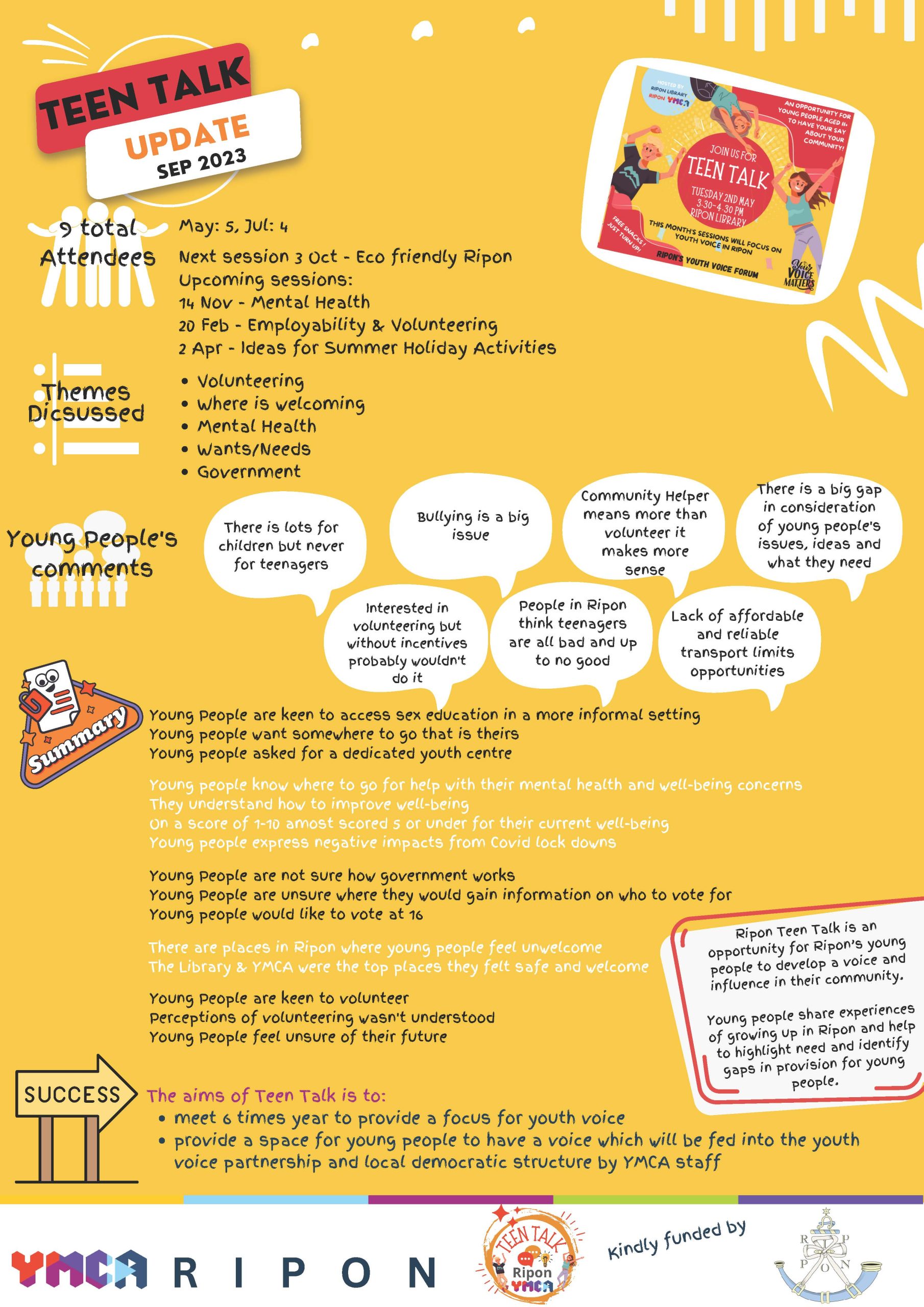 Ripon YMCA
We are proud to support Ripon YMCA and their Teen Talk Initiative.
Ripon Teen Talk is an opportunity for Ripon's young people to develop a voice and influence in their community. Young people share experiences of growing up in Ripon and help to highlight need and identifying gaps in provision for young people.
The aims of Teen Talk is to:
meet 6 times a year to provide a focus for youth voice
provide a space for young people to have a voice which will be fed into the youth voice partnership and local democratic structure by YMCA staff
If you would like to know more about Teen Talk, please contact Ripon YMCA or attend one of their meetings for young people.
3rd October 2023 – Eco Friendly Ripon
14th November 2023 – Mental Health
20th February 2024 – Employability and Volunteering
2nd April 2024 – Ideas for Summer Holiday Activities